Ted Stevens Anchorage International Airport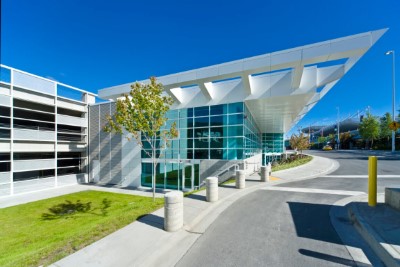 4940 W International Airport Rd
Anchorage, AK 99508
Office: (907) 243-1752
This email address is being protected from spambots. You need JavaScript enabled to view it.
Role
Project Delivery & Construction Manager
Asset Manager
Activation Manager
Facility Manager
Fueling Manager
Key Figures
Description
CS Operators began operations management of the facility when it opened, July 2007. Built on-airport within walking distance of terminal, this complex was the first privately developed consolidated rent-a-car facility. It includes four levels of Quick Turn-Around areas and features a multi-level fueling system.
The CS Project Delivery team led pre-development, financing, deal terms and facility construction.
CS Operators continually seeks to renew, repair and update the aging facility. Over the past three years, capital improvements have been made including painted ceilings, upgraded lighting and enhanced weatherproofing.