San Diego International Airport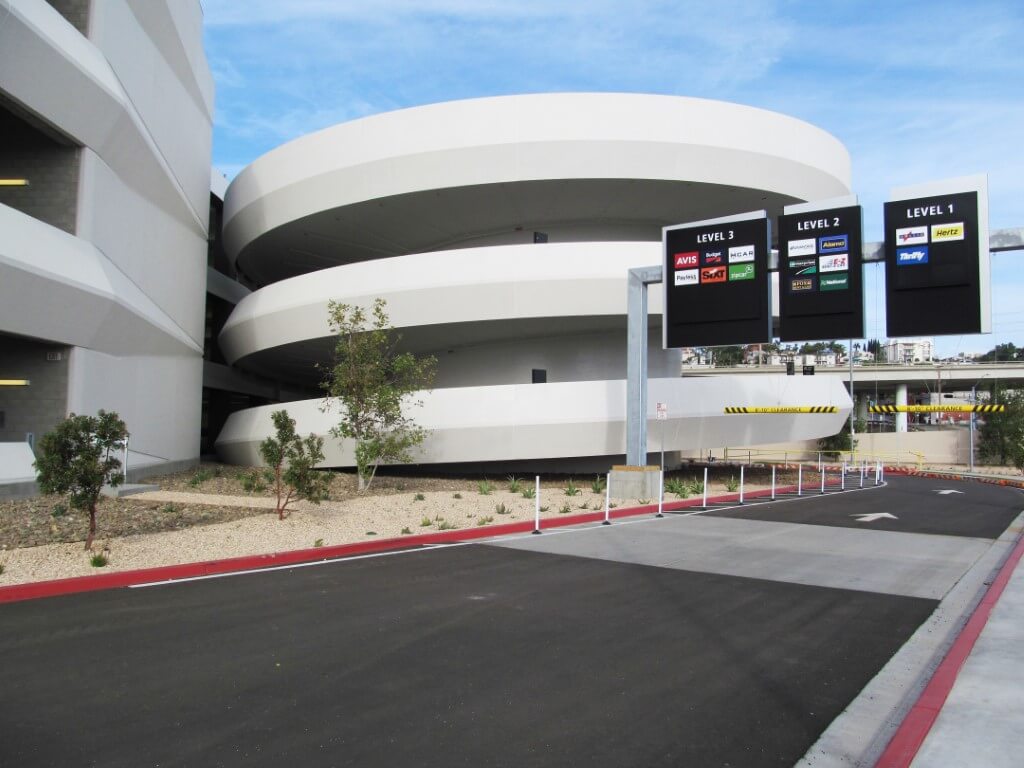 3355 Admiral Boland Way
San Diego, CA 92101
Office: (619) 574-0647
This email address is being protected from spambots. You need JavaScript enabled to view it.
Role
Design Consultant
Consortium Manager
Facility Activation
Facility Manager
Fueling Manager
Key Figures
Description
This facility consists of four levels, housing a customer service lobby, ready return lanes and quick turn-around facilities. More than 325 tons of structural steel were used in constructing the 2,063,714 square foot facility that sits on the north side of the San Diego Airport terminal. The building, constructed as LEED® Gold certified from the U.S. Green Building Council, features 7 bio-swale ponds located around the building, and recycles car wash water to reduce consumption up to 85 percent.
CS Operators began providing consultation to the design and construction phase of the project in 2013. CS Operators' early participation provided valuable input regarding operations and management, safety considerations and reduction in operational expenses.
Assisting the rent-a-car industry and Airport throughout the commissioning and activation process, CS Operators ensured the 24-hour facility was functional for both rent-a-car companies and traveling public when it opened in January 2016.