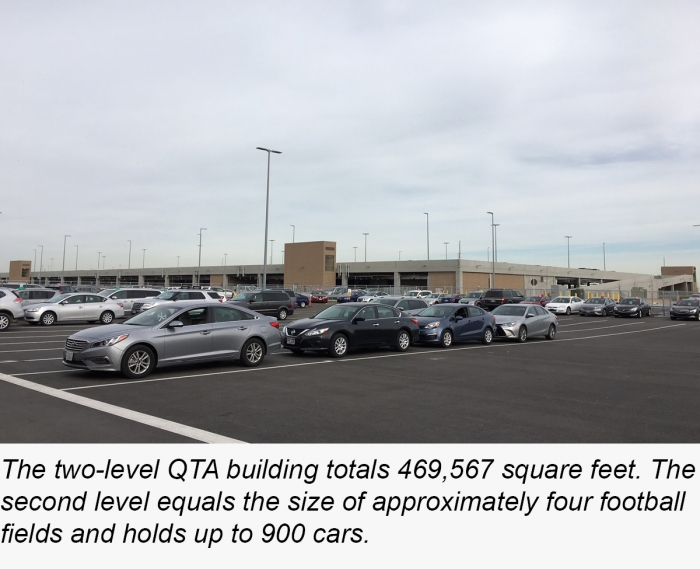 RENTON, WA – Need transportation to Arches National Park? Those renting cars from the Salt Lake City International Airport will now be driving vehicles processed in the new remote service buildings and Quick-Turn-Around area, thanks, in part, to Conrac Solutions' successful activation efforts which took place, Feb. 16, 2016.

Located north of the existing Airport passenger parking lot, the new facilities house the behind-the-scenes equipment to prepare cars for rental. The QTA features 64 fuel pumps with 75,000 gallons of storage and 14 car wash units, which recycles 85 percent of the water used. The remote service buildings will be used for light vehicle maintenance such as oil changes, body repairs and tire changes. All facilities total 502,000 square feet and used 25,000 tons of asphalt paving, which was delivered by 1,667 truckloads. Rental car tenants include: Alamo, Avis, Budget, Dollar, Enterprise, Firefly, Hertz, National, Payless, and Thrifty.

Conrac Solutions was brought in by the rental car companies to provide facility management services and activation strategy as part of a comprehensive 1.8 billion Airport Terminal Redevelopment Program. Prior to activation, Conrac Solutions provided operational feedback to both the Airport and design/construction teams during pre-opening stages of the project.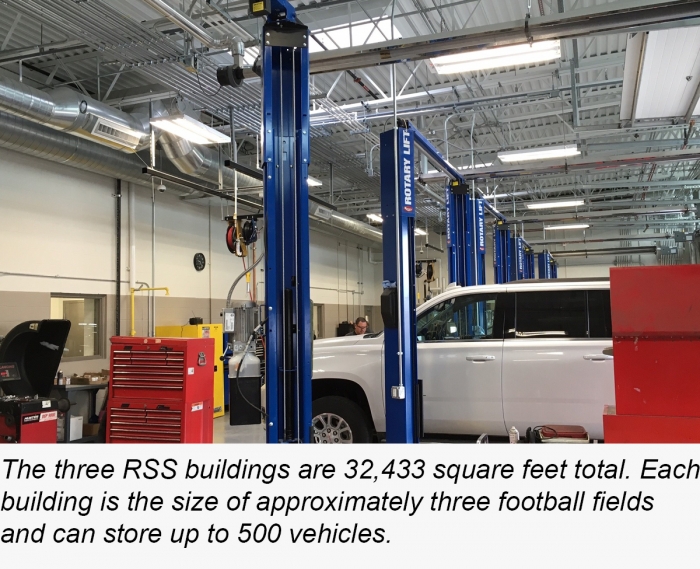 Moving forward, Conrac Solutions will be responsible for the safety and operational efficiency of the building in combination with negotiating contracts for more than 20 different services needed inside the center and managing fuel oversight.

"A successful activation has many facets. From widespread priorities such as RAC employee training and procuring and soliciting vendor contracts, to granular details such as proper signage and building safety inspections, there are many moving pieces in successfully opening brand new rental car facilities," says Anthony Criddle, Conrac Solutions Vice President, Operations. "Our industry experience and knowledgeable activation team, allowed us to get the job done on time and under budget."

View the Salt Lake City International Airport early stages of rental car facility construction time lapse here.

The Terminal Redevelopment Program began in July 2014 and was implemented to accommodate growing visitor traffic, which is currently 22 million passengers per year and growing. Additionally, the project seeks to replace obsolete building structures and will update them to modern earthquake standards. More information about the Terminal Redevelopment Program can be found online here.

Media Contact:
Cassidy Davis
(206) 499-9505


This email address is being protected from spambots. You need JavaScript enabled to view it.

###